Don't be surprised if the internet has problems such as slow but the signal is full, then we will look for ways to overcome this full signal but the internet is slow.
You may also be confused about what to do if your internet suddenly becomes slow and cannot be used at all even though the signal is full.
here we will give some tips to overcome the full signal but slow internet, but before that make sure first if the problem is in the following list. you must know what to do.
data packet exhausted
System problem on your phone
Signal strength does not guarantee internet speed
High User Traffic
if you haven't been able to solve the full signal problem but the internet is slow, you can try some of the tips that we have summarized here.
How to Overcome Full Signal but Slow Internet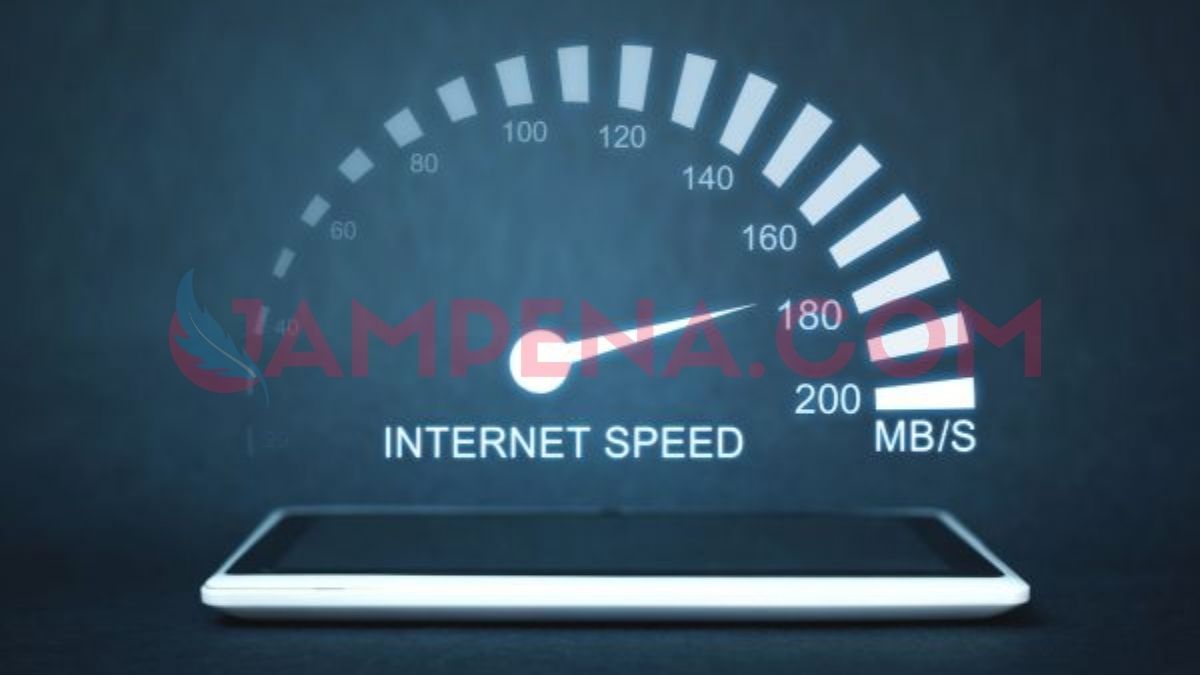 1. Turn on Airplane mode for a while
One way to overcome a full signal but slow internet is to turn on Airplane mode for some time.
It doesn't take long, just turn on airplane mode for 30 seconds, then turn it off again. this method is proven to be able to improve your cellphone connection.
2. Restart your phone
If the method above is full signal but slow internet bypass doesn't work, you can try the next method. You can try restarting your phone.
Just like turning on Airplane mode, restarting your phone can also improve your phone's network or signal.
Reboot will help improve your phone's performance. The reason is, restarting the phone will clean up all the errors that may have accumulated over time.
Naturally, this will also have a positive impact on the Internet signal strength on your phone.
3. System Device Updater
Check your phone for updates regularly. Mobile software updates can make your Internet connection easier.
Although this method of overcoming slow internet is rare, it can be a trigger for slow internet.
Sometimes the app still "sucks" data even when it's not being used, thus burdening the overall performance.
Applications that are not updated can also make the phone work hard and affect the internet connection.
4. storage
Check storage to see how much capacity is available on your phone. You can see how much space is available in your phone storage.
If the available storage is less than 10 percent of the total capacity, your phone may have a problem.
5. Clear cache
One of the things that is often forgotten when switching from one application to another is not closing applications that have been used previously.
What you are doing will use your internet connection to keep the activity going.
You can regularly empty the cache on your smartphone so that unused applications can be turned off completely.
6. check other browsers
You may find the internet very slow when accessing the web. Even though the signal is full but the internet is slow.
To work around this issue, try accessing some other websites like Facebook, Twitter, or other websites you visit frequently.
If you can actually access the web, the main problem is with the main destination web. This problem is very common but few know about it.
Then if other websites can't be opened either, the problem is with the provider's website.
In fact, they usually disconnect the network for certain reasons such as network maintenance or due to unexpected natural disasters.
7. turn off vpn
One of the reasons your internet is slow could be because of the VPN itself. Although many also use VPN applications to make the internet faster.
So actually VPN can't be the main reason, but you should check it and try connecting or disconnecting VPN.
Then check again if this method can beat your slow internet speed.
8. Take out the Card for a while
The way to solve a full signal but slow internet is to remove the sim card for a while. Yes, internet connectivity issues can be caused by interference with the sim card slot.
Removing the sim card for a few minutes, then inserting it again has proven to be effective in increasing signal and internet connection.
In addition, you can also try to replace it with another sim card provider. This is useful for checking whether communication interference is caused by network or signal interference.
9. change place
In addition to network problems, internet connection problems can also occur when the signal is full due to other factors. For example, bad weather, solar activity, or inappropriate location due to wall boundaries.
Well, to get around a full signal but slow internet, you can try moving places for a while.
You can look for places with more open weather and locations away from building blocks or thick walls.
10. Try changing to another network
Currently most Android devices use 4G networks and rarely use networks below it like 3G.
Clicking 3G comes in handy when the internet is suddenly too slow to use.
Try changing the network from 4G to 3G and check again if the internet is still slow.
If it's still slow, you can also switch to 4G, so the network doesn't move and becomes more stable.
(BONUS) Call operator
So, if the internet on your Android phone is still slow, the last solution is to contact the provider.
This way you can know for sure what's going on with a full signal but slow internet.
You can try to contact the provider in several ways, such as directly by phone or through social media.
One of the recommended social media to complain to the provider is through Twitter.
Providers are usually more active in responding to all network-related complaints via Twitter.
You must provide complete information such as telephone number and location when submitting a complaint.
Conclusion
It's really annoying when browsing, playing games or opening social media, we experience full signal problems but the internet is slow, we also often experience this.
But with some tips to overcome the full signal but the internet is slow, you can now browse or other things smoothly.
How to solve a full signal but slow internet which one have you tried? give your comments below, guys.